Print & Digital Graphics
Office Doctors can provide web site graphics and photo repair.   We can design a customized logo, stickers, posters, fliers or update existing concepts.
Art and graphics have a creative energy that begins with the client and their individual needs.  If you have a logo, brochure, or existing web presence we will use those to bring your vision to light.   We can also assist you in editing product photos. We use all up-to-date industry standard graphic software. We work with both vector and raster art ; create print art and posters, and enhance or embellish photography. Office Doctors will capture your vision for internet display.

Web Site Graphics – The sites in our gallery are reflective of the type of graphics we produce. Clear, consistent, and in line with the themes and content of your individual needs. Here is a logo we created for a Wholesale Client.

Promotional Posters & Fliers – If you need promotional posters, fliers, or even brochures, we have the experience and resources to produce them on a budget. You do not always have to pay a bunch for quality or speedy delivery. Keep us in mind.

Organizational Planning – whether you are planning an advertising campaign or special event, Office Doctors can take care of the details. Here is a T-shirt logo for a popular charity event. Need a theme, not an issue, need a concept, OK let's do some brainstorming.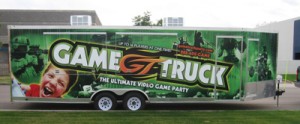 Large Format Graphics – Today, it is more affordable to GO BIG than we ever imagined. Leading specialist, bluemedia is the exclusive choice for Quality and Bang for your Buck. Your options and proposed canvas is only limited by what you or BlueMedia can dream up.